Choose one of Four Different Star Trek Coloring Books.
These are run using a JAVA program so your browser will need to be JAVA enabled to color.
Each coloring book has nine different Star Trek pictures to choose from.
Have fun there is no asbestos in these crayons! Just click on the image below.

Star Trek TOS Coloring Book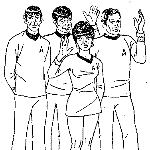 Star Trek TNG Crew Coloring Book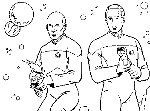 Star Trek TNG Aliens Coloring Book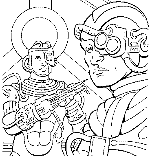 Star Trek TNG Ships Coloring Book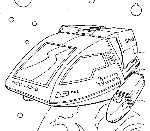 Shop for Crayons and Coloring Books at these fine stores:


Articles in the News about Asbestos in Crayons
Crayola.com ~ "CrayolaŽ Crayons Do Not Contain Asbestos and Are Safe for Children"
RoseArt.com ~ "Certified crayons in the ACMI program, including those manufactured by Binney & Smith, Dixon Ticonderoga Co., and Rose Art Industries, do not contain asbestos and we are confident that the test results reported today in an article in the Seattle Post-Intelligence are wrong."
Prang.com ~ "...environmentally safe, no waxy flaking, and made of pure soybean oil! In fact, it's the first and only crayon made from a renewable resource."
Copyright 2000 The Star Trek Coloring Book
Disclaimer: "Star Trek" TM and copyright Paramount Pictures. All rights reserved.
This website and its contents is neither authorized nor endorsed by Paramount.
Questions, comments and suggestions may be sent to postmaster@star.trek.coloringbook.fanspace.com
For more on Star Trek toys check out StarTrekToysOnline.com.
And check out this great blog from a fellow slacker... Blogs @ Whataslacker.com.
Star Trek Toys by Playmates Ring


Ring Owner: Playtrekbook.com Site: Star Trek Toys by Playmates Book